WHAT IS WANDAVISION ABOUT?
July 1, 2021
Even though the series is over, many still ask what is WandaVision about?
The first of the MCU TV shows airing on Disney+, there was a lot of mystery surrounding the central premise of the show.
Why is it set in the past?
How is Vision alive?
How do the characters travel between time periods?
All these questions are gradually answered over the course of WandaVision's run. But the series also manages to provide relevant commentary on its central theme of grief and trauma.
But at the heart of WandaVision is a discussion of power and how it's used.
WANDA – THE CONSEQUENCE OF BAD CHOICES
Through the show's runtime, Wanda comes to terms with the enormous grief her losses give her.
Her trauma is the main cause of much of the show's mystery. It also causes her to trap and harm many people who have no ill will towards her.
This misuse of her powers comes to a head in the penultimate and final episodes; Wanda confronts her past tragedies and her current situation to reach the inevitable conclusion.
Wanda then corrects her mistake but her actions cause the innocents to view her with suspicion.
In the end, why she did what she did cannot overpower what she did…all she can do is attempt to make amends.
VISION – THE RESPONSIBILITY OF POWER
In WandaVision, we meet an entirely new Vision; one with no memory of his past.
He is still heroic and uncovers how Wanda's actions affect the people around him.
Vision then confronts Wanda in an effort to fix all the damage she causes.
Even when he discovers what it means for him and his family, Vision stays true to his original incarnation. He is willing to make the ultimate sacrifice to ensure that no one has to suffer unduly.
MONICA RAMBEAU – IN SPITE OF TRAGEDY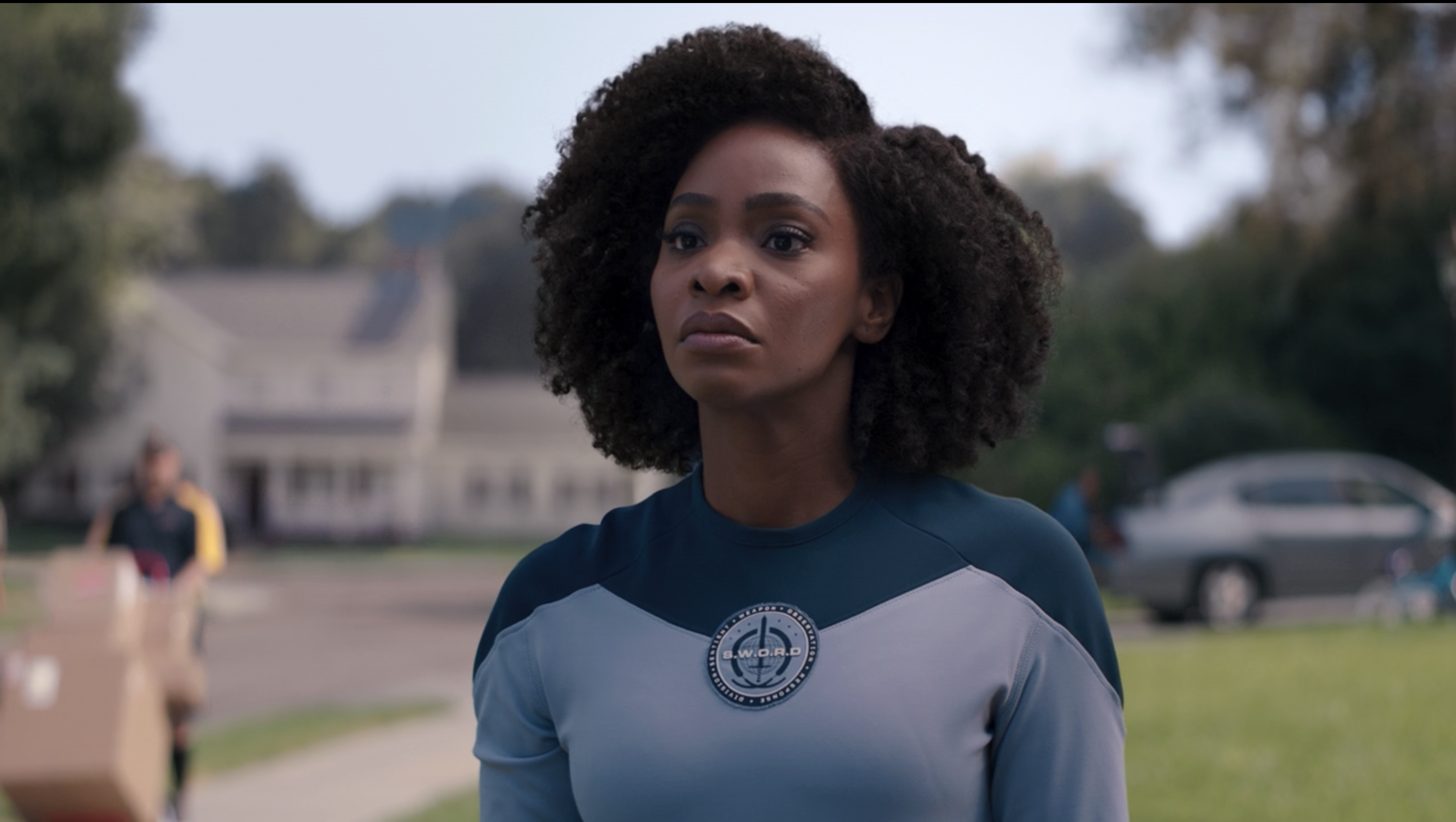 WandaVision shows a glimpse of the chaos caused by the Blip and how tragic those circumstances are in Monica Rambeau.
In this new world, Monica deals with the loss of her mother and the position she was groomed for. In the midst of this, she meets Wanda and is able to connect with her through their shared grief.
Even at the cost of her own safety, Monica pushed as hard as she could to get through to Wanda. This leads her into her own powers and her heroism shines through.
Despite the tragedy that befalls her, Monica is still able to use her power to make a difference.
JIMMY WOO AND DARCY LEWIS – MAKE A DIFFERENCE WITH WHAT YOU HAVE
Jimmy and Darcy are incapable of superpowered heroics but they manage to make a difference in their own unique way.
Jimmy's reason serves to deflect the various attempt to cast Wanda as the villain. His strong moral compass and ingenuity proved vital when he discovers what S.W.O.R.D's plans are.
Darcy's unique brilliance and experience allow for the first insight into the anomaly surrounding Westview. Even in the face of danger, her bravery shines strongly when she ends up on the wrong side of S.W.O.R.D's director.
AGATHA HARKNESS AND TYLER HAYWARD – CORRUPTING GREED
Our villains of the story are driven by a similar desire for differing kinds of power.
Agatha's discovery of Wanda and Vision's reality lead her to explore and manipulate it in order to learn how it happened. She is immensely powerful in her own right but her greed for more and her overconfidence lead to her downfall.
Tyler Hayward assumes control of Vision's body post-Blip and attempts to resurrect him. Despite all his attempts, he fails to do without Wanda's (unintentional) aid. Despite his scheming and ruthlessness, Hayward loses control of Vision and is stopped by the combined efforts of Monica, Jimmy and, Darcy.