SPIDER-MAN NO WAY HOME: WHAT DID THE TEASER REVEAL?
August 26, 2021
After months of long waiting, numerous theories and nigh-infinite hype, the teaser for Spider-Man No Way Home is finally here.
As is the case with teasers, it didn't reveal much. But, what it did show was enough to whet appetites even more for the movie's release.
WHAT IS SPIDER-MAN NO WAY HOME ABOUT?
In the immediate wake of Spider-Man Far From Home Peter Parker deals with the fallout of Mysterio's actions. The devious Quentin Beck exposes Peter's alter ego and frames him for his death. Besieged by law enforcement, the media, and public opinion, Peter and his loved ones are under immense pressure.
This leads to Peter asking Doctor Strange for his help with the situation. But when the Sorcerer Supreme casts the spell to erase Peter Parker from public memory…it goes awry.
The main storyline of Spider-Man Far From Home will deal with Spider-Man and Doctor Strange trying to fix the multiversal chaos they accidentally unleashed.
The teaser promises lots of turmoil for the young hero as he must decide if the outcome he wants is worth the chaos he creates.
WHO IS IN SPIDER-MAN NO WAY HOME?
The usual cast and characters of the MCU Spider-Man franchise are set to reappear. Zendaya, Jacob Batalon, Tony Revolori, Marissa Tomei and, Jon Favreau all reappear as MJ, Ned Leeds, Flash Thompson, May Parker and, Happy Hogan respectively.
New additions to the franchise will include Benedict Cumberbatch as Doctor Stephen Strange and Benedict Wong as Wong.
A standout of the trailer was the appearance of Alfred Molina, reprising his iconic role of Doctor Otto Octavius. His last appearance as the character was is in 2004's Spider-Man 2 where he made Doctor Octopus a tragic and compelling villain.
Willem Dafoe is also set to reprise his role as Norman Osborn from 2002's Spider-Man. His role as the Green Goblin is still memorable to this day. He doesn't appear in the teaser but his iconic laugh and pumpkin bomb were on full display.
Jamie Foxx's Max Dillon had a blink-and-you'll-miss-it appearance in the teaser. His Electro role is also a reprise, this time from The Amazing Spider-Man 2.
After his brilliant cameo in Spider-Man Far From Home, J.K. Simmons will again reprise his role as J. Jonah Jameson, the news reporter who is out to cancel Spider-Man with fake news.
There are rumors surrounding the appearances of other characters like Charlie Cox's Matt Murdock (aka Daredevil), Flint Marko (aka Sandman), Michael Morbius (The Living Vampire) and, Curt Connors (The Lizard). But there is nothing certain about those rumors as of now.
The reappearance of Tobey Maguire and Andrew Garfield as their own versions of Peter Parker is also highly anticipated. But that is another rumor without much to back it up.
WHEN IS SPIDER-MAN NO WAY HOME RELEASING?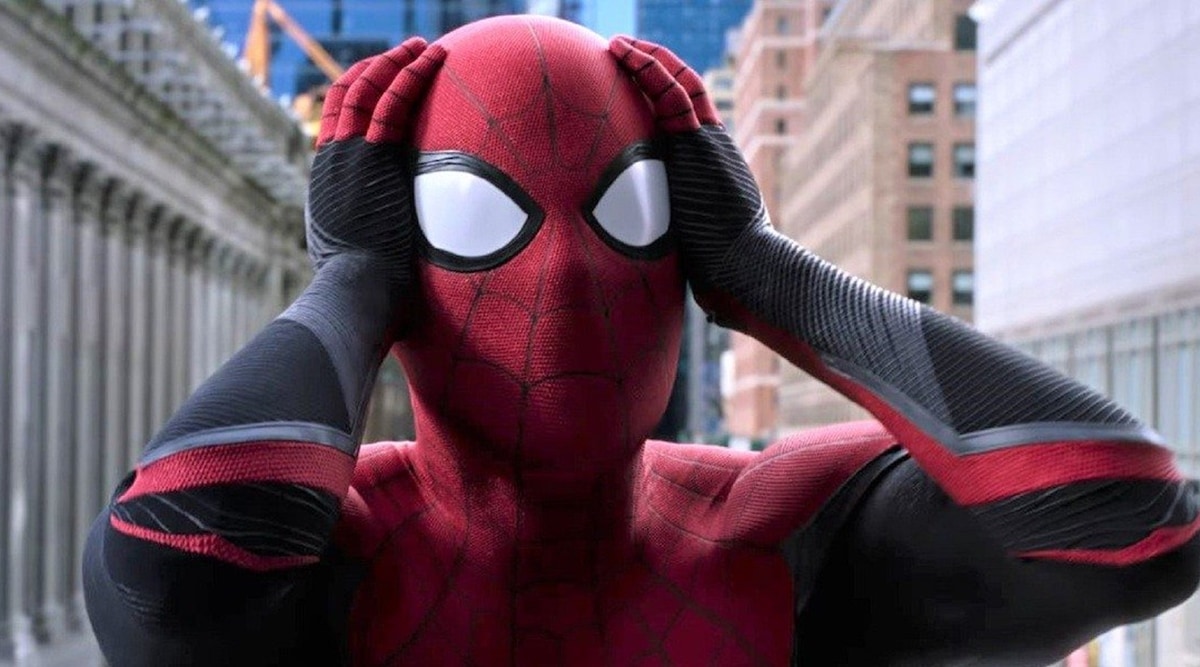 The final reveal of the trailer was the release date of the movie, December 17 of this year.
With how the trailer broke the single-day viewing record held by Avengers: Endgame, it's pretty clear to see that audiences all over the world are eager to see Spider-Man's next adventure in the MCU.